A Tej Gyan Foundation Initiative
DHYAN PRARTHANA BEEJ
Donate your Prayers for Corona Cure.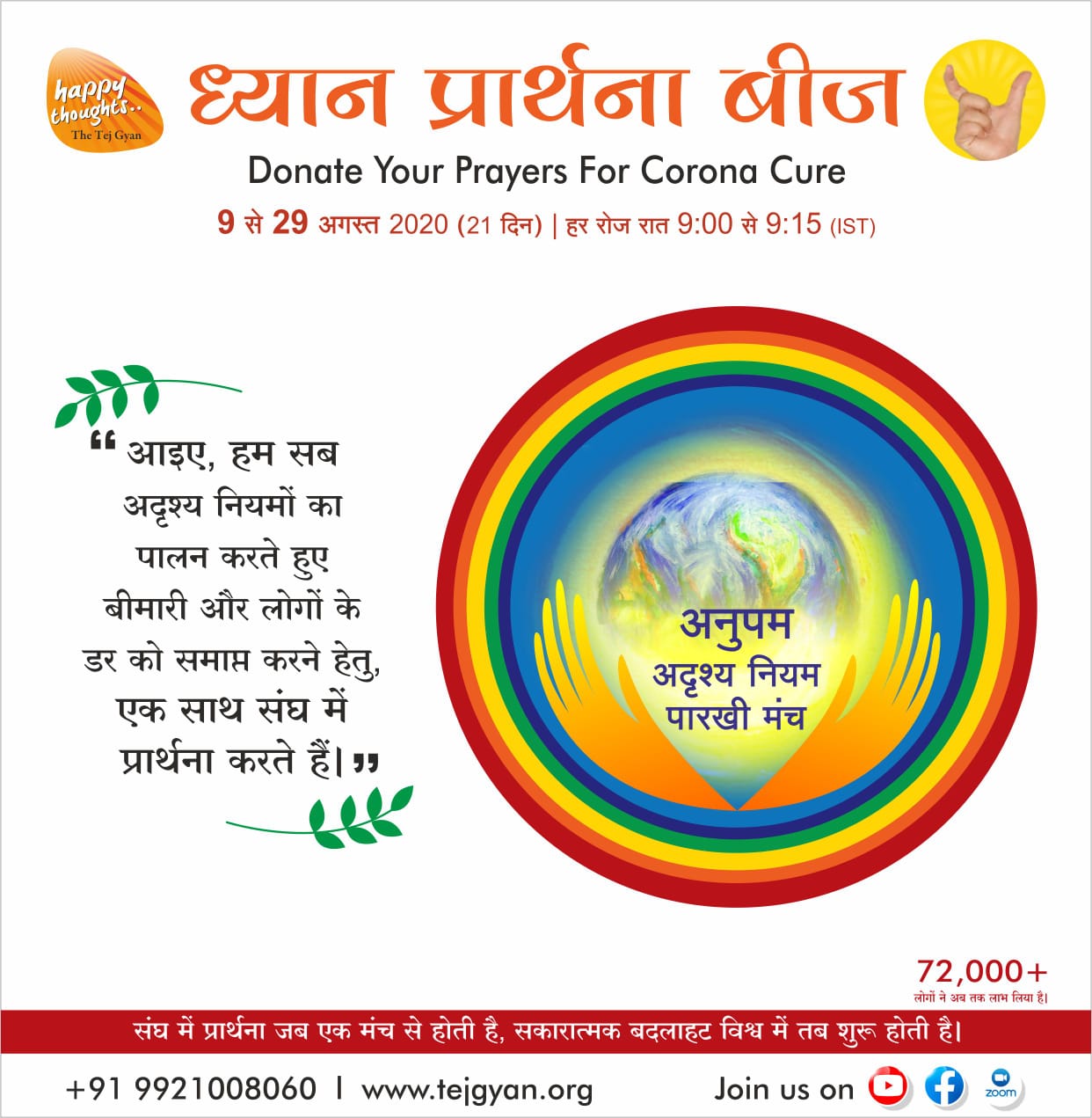 ANuPaM - Adrishya Niyam Parkhi Manch is a Community of like-minded people, who can discern the Laws that work in the Unseen and are willing to contribute to World Peace and Global Healing by working on the Collective Mind from Higher Consciousness.
Join this 21-Days Prayer Campaign from 9:00 p.m. to 9.15 p.m. (15 mins) every day from 9th to 29th August. Contribute your Prayers for those suffering from disease, and who need healing to be rid of their fear and anxiety.
Join this noble initiative. Sign-up here to get a reminder for prayer, and receive updates of high quality transformative content.
The unique characteristics of this prayer:
Guiding principle:
Mass prayer happening at the same time can accelerate the onset of World Peace and Global Healing.
The Prayer is not associated with any particular personality, religion, belief-system, or community.
It does not demand any specific posture. It can be offered even in the marketplace.
Background of this Initiative
A massive campaign was initiated in April 2010 to spread the peace prayer and the philosophy behind the World Peace initiative across the masses from all walks of life, across various locations. More than 5000 volunteers of Tej Gyan Foundation reached out to more than 500,000 people, who subscribed to the World Peace initiative and committed to performing the Peace prayer on a daily basis. Door-to-door campaigns were conducted in residential localities to talk to families and explain the significance of the initiative. Many housing societies were formally roped in into the peace initiative. Organizations were approached to institutionalize the peace campaign amongst their employees. Various forums such as merchant organizations, chartered accountants, medical associations were approached to spread the awareness of World Peace. Street skits and canter-shows were organized in various parts of Pune city to spread awareness of the World Peace campaign so that people can sign-up for this campaign.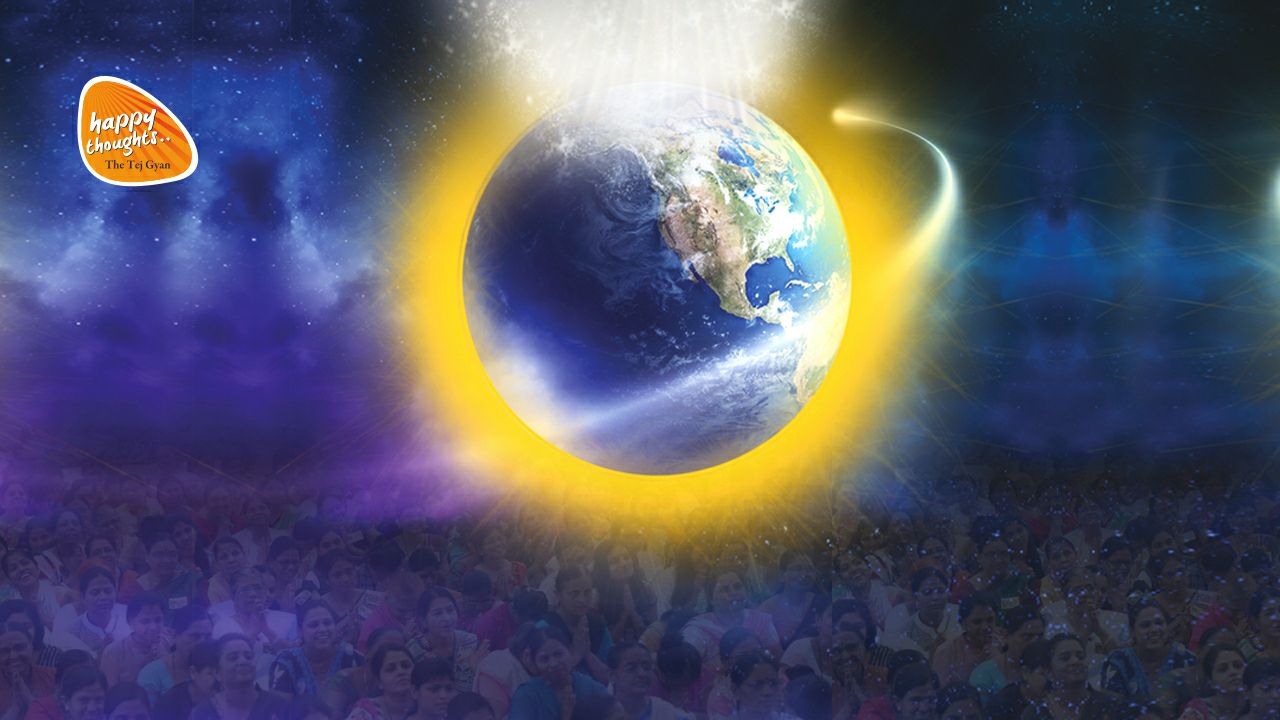 Prayer for World Peace and Global Healing
Join in with thousands of others to pray for World Peace every day at 09:09 a.m. and 09:09 p.m.
Please close your eyes and visualize the Earth in front of you.
Divine White Light is showering on Earth All beings are receiving Divine rays of Healing All disease and negativity is being eliminated in this Light Everyone is enjoying Perfect Health All beings are becoming receptive to Love, Bliss and Peace Everyone is free from unnecessary fear and anxiety Golden Light is emerging from all over Earth Indicating the Elevation of Consciousness of all Beings on Earth Our heartfelt gratitude for Peace and Complete Healing.